Developing

green surface chemistry
We develop, manufacture and sell our own products. Our products are developed to have as little environmental impact as possible. Health, environment and safety are our key words.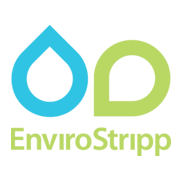 E-mail
info@envirostripp.se
Adresss
EnviroStripp Chemicals AB
Tryckarevägen 8
SE-434 37 KUNGSBACKA
Show location on map
Telephone +46 (0)31 27 12 11
In case of emergency please call +46 (0) 31 27 12 11
and wait for the operator to refer to another number.
Coverspray
Istorpsvägen 4
519 30 HORRED
Tel 0300-566330

Teknoteam
Metallvägen 2
435 33 MÖLNLYCKE
Tel 031-3381170
Ernst P AB (Furniture renovation)
Box 16006
412 21 GÖTEBORG
Tel 031-7030770
Hemsida www.ernstp.se

Tinter AB
Bangårdsgatan 12c
428 31 Kållered
031-997080
NORWAY
Basol Norge AS
Rigetjännv 18
N-4626 Kristiansand
Tel +47 38046404
www.basol.no
DENMARK
Norse Engineering
Höjvangen 13
DK-3060 Espergärde
Tel +45 70220844
www.norse.dk
FINLAND
Powdertech Ltd Oy
Pihkalantie 22
FI 01480 VANTAA
Tel +358 9 8512784
www.powdertech.fi
POLAND
KOS – Technika
ul. Promienna 1a
05-540 Zalesie Górne
Tel +48 22 73 62 377
GREAT BRITAIN
A.R.Industries
PO Box 57
Pudsey LS28 7YB
Tel +44 113 257 9092
www.ar-industries.com